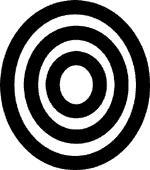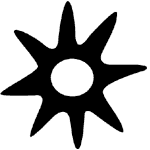 Adinkra Symbols
Adinkra symbols are an important part of West African Culture, Symbology and Art.
Adinkra symbols are used to decorate cloth, pottery, furniture, doors and entrances of buildings and incorparated into art. Each symbol is representative of a different emotion, trait or ambition. Some people select symbols that represent their personality, their desires or their faith.
According to an Asante (Ghana) legend Adinkra was the name of a king of the Gyaman (Nana kofi Adinkra).
Adinkra was defeated and captured in a battle by the Asantes for having copied the "Golden Stool", which represents
for them absolute power and tribal cohesion. He was finally killed and his territory annexed to the kingdom of Asante. The tradition had it that Nana Adinkra wore patterned cloth, which was interpreted as a way of expressing his sorrow on being taken to Kumasi the capital of Asante. The Asante people around the 19th century then took to painting of traditional symbols of the Gyamans onto cloth, a tradition that was well practiced by the latter.
The Adinkra symbols express various themes that relate to the history, beliefs and philosophy of the Asante. They mostly have rich proverbial meaning since proverbs play an important role in the Asante culture. The use of Proverbs is considered as a mark of wisdom. Other Adinkra symbols depict historical events, human behaviour and attitudes, animal behaviour, plant life forms and shapes of objects. 2 In fact, the Adinkra symbols continue to change as new influences impact on Ghanaian culture as some of the symbols now record specific technological developments.
To find out more about the names and meaning behind each symbol you can access a useful list via this link:
http://www.adinkra.org/htmls/adinkra_index.htm